Managed IT Services in St. Paul, MN
Thriveon provides proactive managed IT services for companies in and around St. Paul that value secure and efficient networks for their business needs.
Talk with an Expert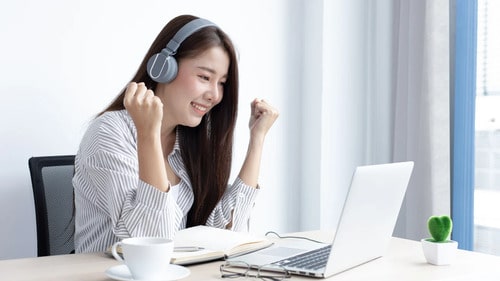 Outsourced IT Services and Support St. Paul Companies Trust
Thriveon's dedicated IT team protects your business from crippling cyberattacks by keeping your firewall secure and your ports and patches closed. We monitor your network activity and identify vulnerabilities before they become an issue. Beyond cybersecurity, we can help you:
Plan your IT strategy
Educate your employees on best practices
Improve workflow
St. Paul IT Strategy and Guidance
Proactive Audit and Alignment
IT Support Services St. Paul
Areas We Service
Thriveon brings proactively managed IT to St. Paul and its surrounding communities. Contact us today if you're in or near:
| | |
| --- | --- |
| St. Paul | Apple Valley |
| Woodbury | Oakdale |
| Inver Grove Heights | Roseville |
| Mendota Heights | White Bear Lake |
| Cottage Grove | Shoreview |
| Eagan | |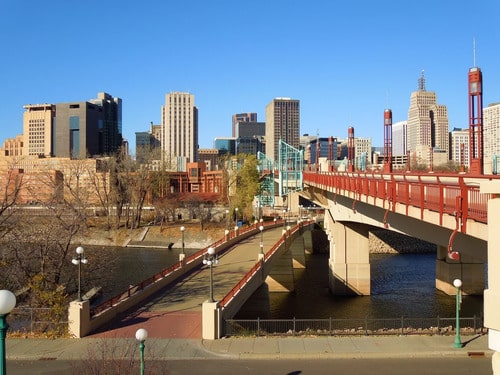 Get Expert Outsourced Managed IT Services Today
Keep your focus on your business without being disrupted by your technology. Call or schedule a meeting with Thriveon today. We'll protect your technology spend and optimize your productivity with an IT strategy.
Schedule Consultation
CALL US: (855) 760-2807
What are managed IT services?
Managed IT services involve continuously managingt and monitoring of your IT infrastructure. Thriveon provides these services to ensure your technology is secure, efficient andaligned with your business objectives.
What sets Thriveon apart as a leading managed IT company in St. Paul?
Thriveon delivers comprehensive and proactive managed IT services specifically tailored to meet the unique requirements of businesses in St. Paul. With our executive-level IT leadership and 24/7 support, we are a trusted partner for all your technology needs.
What variety of IT support services does Thriveon offer in St. Paul?
We offer a broad spectrum of IT support services in St. Paul, including 24/7 remote and on-site support, security patch management and network monitoring, among other services.
How does Thriveon's St. Paul IT support differ from other service providers?
Thriveon emphasizes proactive IT solutions that are aligned with your business goals. Our Named Chief Information Officer collaborates closely with your executive team to ensure your IT strategy is geared for both growth and efficiency.
What types of computer support andervices are included in Thriveon's portfolio?
Our computer support andservices encompass workstation and server optimization, hardware and software management and real-time protection against viruses and malicious content.
Does Thriveon provide outsourced IT support?
Yes, Thriveon offers outsourced IT support services, enabling you to focus on your core business activities while we manage your IT infrastructure.
What IT solutions is Thriveon specialized in?
Thriveon specializes in a wide array of IT solutions, including workflow enhancements, ROI evaluations, technology standardization and security patch management.
Can Thriveon assist with IT consulting for my St. Paul-based business?
Absolutely. Our IT consulting services offer strategic guidance, from technology selection to workflow optimization, ensuring that your IT investments yield maximum ROI.
Is Thriveon a comprehensive IT services provider?
Yes, Thriveon is a full-service IT services provider, offering a wide range of services from IT strategy and guidance to 24/7 management and support.
Why should businesses in St. Paul choose Thriveon as their IT services company?
Thriveon is committed to delivering proactive, customized IT services that minimize disruptions and enhance productivity. Our all-inclusive services, expert team and focus on aligning with your business goals make us the ideal choice for your IT needs in St. Paul.