100 Best Places to Work in Minnesota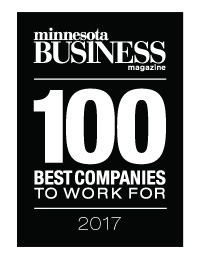 Our employees think that we have a good thing going here. It was their opinions that earned us a place on the 100 Best Companies to Work in Minnesota list for the second consecutive year, and for the third time in four years. This award is a reflection of our culture: that recognizes and encourages teamwork and collaboration; that rewards high performance and continuous improvement; and that puts the success of the client as the focus of everything we do.
Family Friendly Values and Culture
As a company we represent different ages and seasons of life, but we share common values. Our dedication to our jobs, along with the competitive compensation and benefits we earn, allows us to be good providers for ourselves and our families. At Thriveon, we have found a place where we can advance our careers and have the flexibility we need to meet our family obligations, whether that is modifying a schedule to get to a ball game on time, or knowing that if we have to respond to a family emergency, our manager will say "Go!" and our co-workers will cover for us.
Advance Your IT Career at Thriveon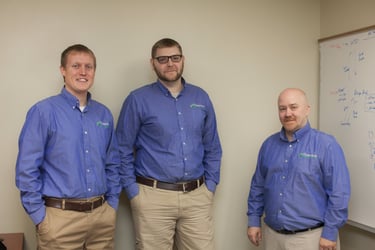 While our core competency here at Thriveon is Managed IT Services, the delivery of a whole IT department – from Help Desk to VCIO – includes a variety of skillsets. Our staff have come to us along different pathways in their business and IT careers: some straight from college – either with a Bachelors or Associates Degree in an area of Computer Technology; others without a degree but a passion and demonstrated aptitude for working with technology.
Some of our more senior engineers have IT support careers that have spanned many years working with different aspects the industry and in different IT environments, from global corporations to small, local businesses. Something everyone has in common, though, is a love for working with, and helping people, and empowering them to create business success with technology.
Grow Your Sales or Business Career at Thriveon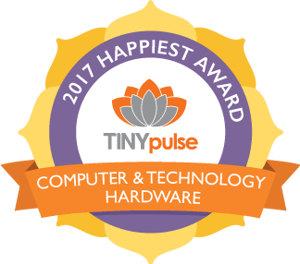 As a growing business, we have all of the sales, marketing and business administration functions that you would expect. Our headquarters in New Ulm, Minnesota is where our administrative offices are located.
Thriveon has been awarded the 2017 Happiest Award in the Computer and Technology Hardware category from TINYpulse.