Healthcare IT Services & Solutions
We help healthcare facilities maintain compliance and deliver excellent patient care.
Talk with an Expert
Proactive IT Protects Healthcare Facilities
Leverage Technology to Optimize Patient Care
Your patients rely on you to help keep them healthy, so it's essential to always have consistent access to their medical data.
Our expert team helps maintain your complex medical data infrastructure both securely and efficiently.
Read our healthcare case study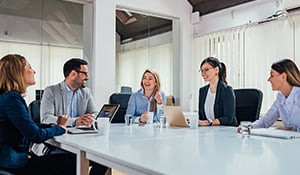 Align Your IT Strategy with Your Business Goals
We blend automation with human expertise to empower healthcare facilities to deliver exceptional patient care
Maximize Data Accessibility
Quick access to patient data allows for better caregiving.
Maintain HIPAA Compliance
The sensitive medical data of your patients is kept secure.
Optimize Billing Procedures
Accurately, timely billing becomes easier with integrated IT technologies.
Increase Case Load
Streamlining internal processes allows you to help more patients.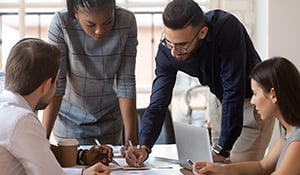 OUR PROVEN PROCESS
Managed IT Services that Help Companies Thrive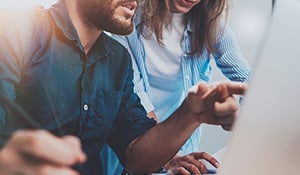 At Thriveon, we believe that a proactive IT approach empowers businesses from all industries to be more successful. As your trusted IT partner, we don't simply fix the things that break — we help improve your bottom line and reach your business goals.
Learn More
Proactive Managed IT Services to Help Companies Thrive
Let Us Show You What Your IT Service Should Be Doing
We've helped businesses become more successful by creating and implementing strategic, goal-focused IT plans using industry best practices since 2002. With a proactive approach to managed IT services, you'll be able to eliminate issues before they start, securely support your business technology, and scale your organization the right way.
Schedule Consultation
CALL US: (855) 760-2807
How do IT services ensure the confidentiality and security of patient data?
Ensuring the confidentiality and security of patient data is paramount in healthcare. IT services implement robust cybersecurity measures, including encryption, firewalls, and regular security audits, to protect sensitive patient information and comply with regulations like HIPAA.
How can IT services help in streamlining electronic health records (EHR) systems?
IT services can integrate and optimize EHR systems, ensuring seamless access to patient records, improving data accuracy, and facilitating real-time updates. This enhances patient care by providing healthcare professionals with comprehensive and up-to-date patient information.
What disaster recovery solutions do IT services offer for healthcare institutions?
IT services provide comprehensive disaster recovery solutions, including data backups, cloud storage, and contingency planning, to ensure that healthcare institutions can quickly recover critical data and maintain operations in the event of system failures or cyberattacks.
How do IT services assist in telemedicine and remote patient monitoring?
IT services facilitate the setup and maintenance of telemedicine platforms, ensuring secure and reliable video conferencing, remote patient monitoring tools, and seamless integration with EHR systems for efficient remote healthcare delivery.
Can IT services help healthcare institutions achieve regulatory compliance?
Yes, IT services assist healthcare institutions in achieving and maintaining compliance with industry regulations, such as HIPAA, by implementing secure data storage, transmission protocols, and regular compliance audits.
How do IT services enhance patient experience and engagement?
By implementing patient portals, mobile health apps, and telehealth solutions, IT services enhance patient engagement, allowing them to schedule appointments, access medical records, and communicate with healthcare providers seamlessly.
What cybersecurity measures are in place to protect against ransomware and other threats?
IT services deploy advanced cybersecurity measures, including intrusion detection systems, anti-ransomware tools, and regular security training for staff, to protect healthcare institutions from evolving cyber threats.
How can IT services improve the efficiency of administrative tasks in healthcare?
IT services can automate and streamline administrative tasks, such as billing, scheduling, and patient registration, through integrated software solutions, reducing manual errors and improving operational efficiency.
Do IT services offer support for medical imaging and diagnostic equipment?
Yes, IT services provide support for medical imaging and diagnostic equipment, ensuring seamless integration with EHR systems, secure storage and transmission of imaging data, and timely software updates.
How do IT services ensure continuous system uptime and reliability in healthcare settings?
IT services implement redundant systems, regular system maintenance, and 24/7 monitoring to ensure continuous uptime and reliability, minimizing disruptions and ensuring that healthcare professionals have uninterrupted access to critical systems.