Save over 250 hours per computer user every year with Microsoft Teams
See how Microsoft Teams is more than video and chat. Our managed IT services include dedicated Microsoft Teams support for your Modern Workplace.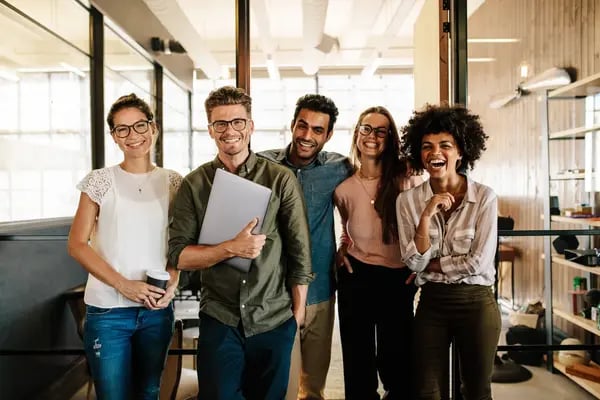 Digitize your Workplace with Microsoft Teams
Microsoft Teams is the most powerful platform available to keep your business productive. Whether working remote or in person, you'll benefit from its robust features. Install Microsoft Teams with expert IT support to maximize its potential for your Modern Workplace.
If you're already working with teams, get continuous Microsoft Teams help from Thriveon's experts. We'll deep dive into its vast features to make sure you get the most out of your investment. Spend less time planning and more time doing.
Assess your Engagement with Digital Transformation
How modern is your workplace? Take the assessment to get a benchmark on how you could digitize processes and access a modernized workplace.
Ditch the shared drives and use Teams as a File Server.
Revolutionize and secure your workflow by replacing your current file storing system with Microsoft Teams. The more things you can get done in one platform, the more productive, efficient, and collaborative you'll be within your team.

Migrating your files to a new platform doesn't have to be overwhelming with an IT support specialist helping you at every step. One of Microsoft's strengths is its ability to integrate with other apps. Once we set up your Microsoft file server, you'll be able to collaborate on team documents with specific teams from anywhere.
Access Microsoft Modern Workplace's Powerful Features:
Access files readily
Share and link to files
Organize files
Store important assets within a Channel
Create efficiency in processes
Collaborate seamlessly with the right people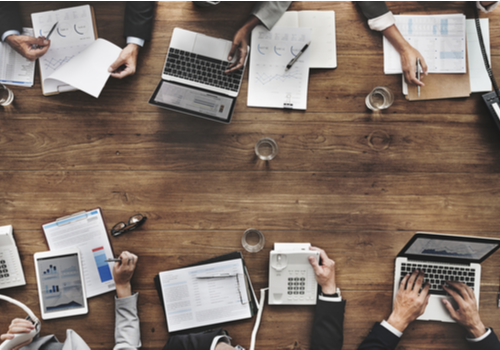 Get the modern workplace you dream of with dynamic integrations.
Our Microsoft IT support experts can show you how.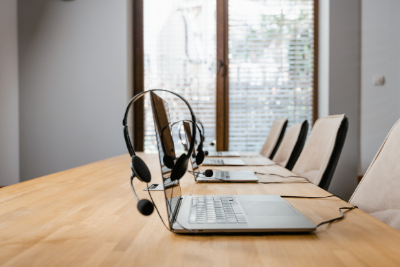 Intuitively integrate with Microsoft Teams Phones.
With additional licensing, you can leverage Teams as a fully functional business phone system. Using Microsoft Teams as a phone system is one way to maximize productivity and efficiency in your day.
Teams is device agnostic, meaning you can take the call wherever you are whether it's on your mobile device or computer. Organize your communications all in one application. Our technical support pros can help you get started.
Three Major Advantages:
Everything you need is in one platform
Know the status of your contacts before you call
Automate status updates from your Outlook calendar and activities
Take your workload on the go with mobile collaboration.
Use any device, anywhere, any time. With Microsoft Teams, you always have the chat, files, and meetings you need from any device. Stay looped while remote working or traveling between the office and home.
Teams for Mobile Collaboration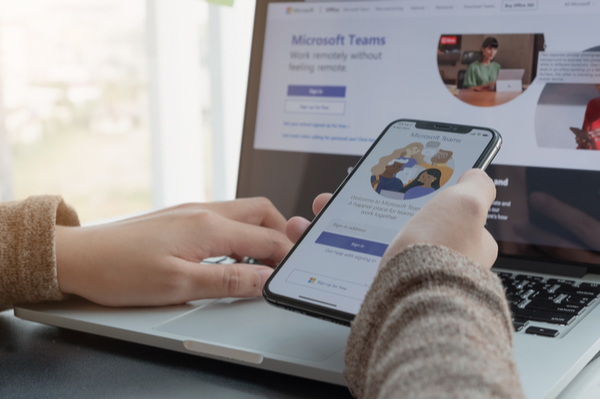 Get started with Microsoft Teams custom IT support and services.
Set your teams up right. We help our clients plan their entire project before we mitigate and map their files to their final destination. Looking at the big picture and aligning your technology accordingly is business IT support done right.
With a dedicated IT team at the helm, your Microsoft Teams platform remains secure and safe for all your employees. We make sure the right people have access to the right files so they can collaborate effortlessly. We'll help you unlock all the Modern Workplace solutions you need to take your productivity to the next level.
With the change to the Modern Workplace, we can now access our files from any location at any time with just an internet connection. Our documents are at our fingertips whether working from home, at a client site, or sitting in an airport.
Ann Bolin, Blue Rose & Hedgestar
Director of Accounting and Administration