Trustmark Signifies Best Practices
CompTIA Managed Services Trustmark. We carry the CompTIA Trustmark as an indicator of our adherence to industry best practices and tools, as well as sound business management. This credential indicates our commitment to continuous improvement in operations, and to providing clients with the deliverables and experience that they expect.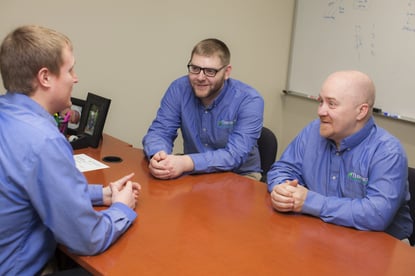 To earn the CompTIA Managed Services Trustmark, Thriveon was evaluated on several aspects of our business operations, including organizational structure, technology tools and systems we utilize, standard operating procedures and IT service specific activities. Our company also committed to abiding by a code of conduct and provided customer references.
Thriveon is one of only three managed service providers in Minnesota to receive this certification.